Our jeepney crackled through the streets amidst the hustle and bustle of vendors and commuters. The stink of garbage was in the air and the streets and shops were far from what we would consider clean.
"If you can smell the garbage, you are entering Payatas…"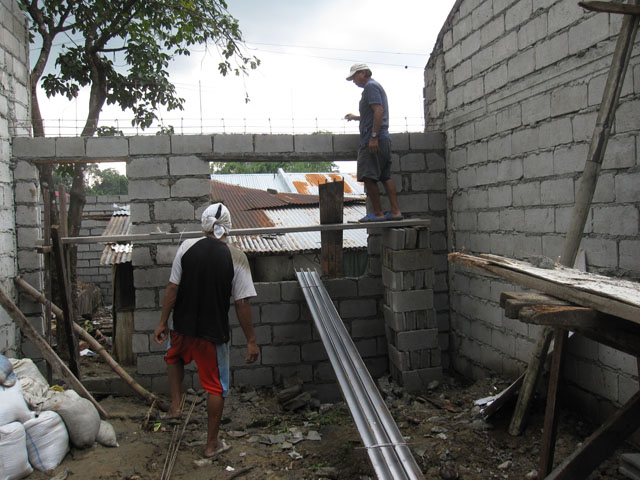 I was on a weekend trip in the Metro Manila area of Payatas (known as one of the main dump sites in Metro Manila) in Quezon City, joining a group of students from Ateneo de Manila University on their immersion program with Gawad Kalinga (GK), an organization building houses with hope. We were divided into groups and I was assigned to stay with Tita "Auntie" Silver's family in their home built by the GK community. The house was simple but clean, small but sufficient, and the family beamed warmth, kindness and hospitality. In the village I volunteered my services by helping transport sand and cement from one location to another. I had the opportunity to mingle with many people and discuss how much their lives had changed since they had real homes. I was most impressed by what "Auntie," my host mom, had to say about the impact GK had made in her life.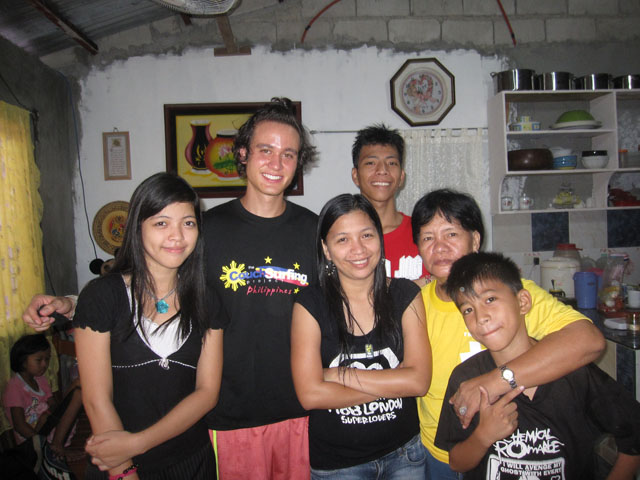 Introducing Tita Silver:
She is from the island of Mindanao in the south of the Philippines. Tita Silver has a husband and nine children. Her husband is a foreman construction worker and originally moved to Manila to look for work. He eventually found work abroad, doing construction in places like UAE and Vietnam. At the time of my visit Tita Silver's husband was building a hotel on the touristy island of Boracay.
Migration Mark: How was life in Molave Payatas when you first moved from here from Mindanao in 1992, prior to the Gawad Kalinga village?
Tita Silver: Life was difficult, the area here was not comfortable, with drunkards and drug dealers all over. All the houses were makeshift shanties, made from garbage. At night it was dark and criminals could easily hide from police in dark alleys and piles of junk. Most of the men had no jobs and would sit around and drink. When it would rain everything would get flooded, there would be mud up to our knees, and I wouldn't even be able to leave. Sometimes there was no water and the drinking water was contaminated.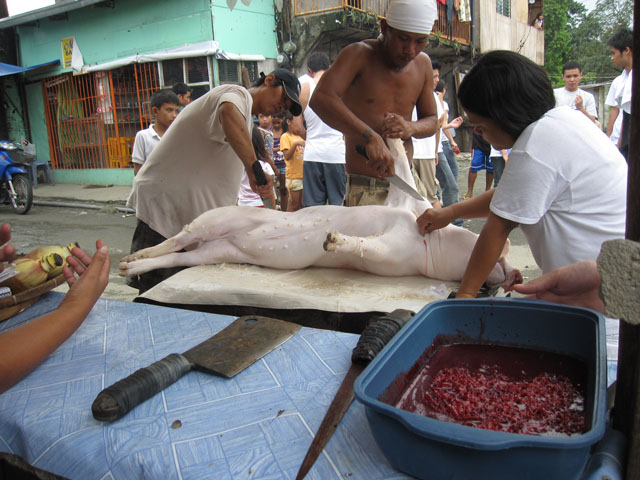 My husband had a job but on payday (every 2 weeks) he would get drunk, spending too much of the family money. Finances would become very tight on the 10th or 11th day, waiting for the next pay check and often the whole family would go hungry for a day.
Migration Mark: How were you introduced to Gawad Kalinga?
Tita Silver: I heard about GK through a friend and approached a GK official, filled out surveys and applications. Then someone checked on us and eventually my family was approved. We were accepted in the GK program. The Tita Silver families GK village house was finished in October 2008.
Migration Mark: How has life changed since the GK village in Payatas has been built?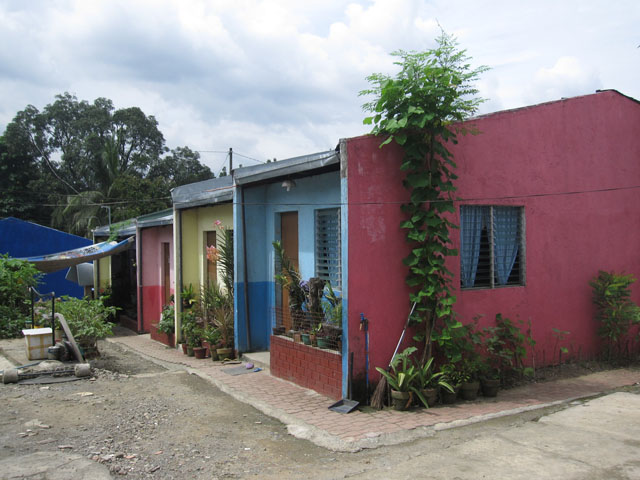 Tita Silver: GK has provided many families with comfortable living conditions and really improved the conditions of the area. The garbage can still be smelt, but we have fresh water, clean homes, and we are happy. There are much fewer drunkards in the area and it is safe at night because we have become a community and know each other. Now, most of the men work and have steady jobs to provide for their families. GK has improved our lives and given us hope.
"The garbage can still be smelt, but we have fresh water, clean homes, and we are happy."
Tita Silver is on her feet and thankful for the things they have. She is the head of the GK Payatas homeowners association and her family also runs a small sari-sari (a tiny convenience store) out of a room connected to their home. Most importantly, her children are in are going to school, working and attending local universities. I was privileged to stay with Tita Silver. She graciously gave up the only air mattress in the house for me to rest comfortably, as well as fed me with fantastic meals. When I got really dirty from construction work, one of her sons even let me borrow a pair of bright pink shorts!
~Migration Mark
Nice shorts Mark! Please visit Gawad Kalinga and find out how you can contribute to their life changing work. This Friday, we'll share another guest post from Migration Mark's adventures couch surfing in a GK village in the countryside. Leave your feedback below.